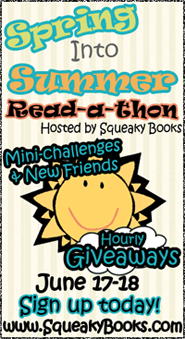 Update & Mini-Challenge #4
This is acutally my first update, but I'm going by which mini-challenge it really is, so not to get to confused as to which mini-challenge it is and such.
•Total Books Read: 1
•Total Pages Read: 480
•
Books Read Since Last Update
: 0
•
Pages Read since last update:
0
•
Total time read:
4 hours
•
How I'm currently feeling
: I actually got started on reading a little late. I started reading at one. So far, it's going pretty good.
Mini-Challenge:
It's time for the fourth update & mini-challenge! For this mini-challenge I want you to create a puzzle image for a book. For more info on this mini-challenge go
here.
Here's mine:
Can you guess what book it is?